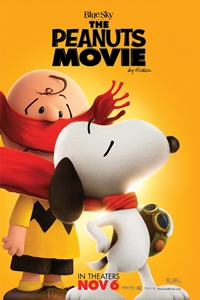 Opened July, 3rd 2018
Rated G
Runtime 1 hr. 33 min.
Starring Noah Schnapp, Hadley Belle Miller, AJ Tecce, Noah Johnston
Directed by Steve Martino
Genre Animation
SynopsisCharlie Brown, the world's most beloved underdog, embarks upon an epic and heroic quest, while his best pal, the lovable beagle Snoopy, takes to the skies to pursue his arch-nemesis, the Red Baron.