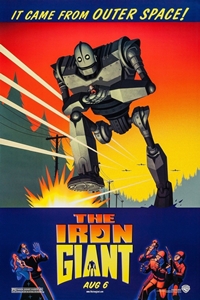 Opened March, 13th 2018
Rated PG
Runtime 1 hr. 26 min.
Starring Jennifer Aniston, Christopher McDonald, Harry Connick Jr., Cloris Leachman
Directed by Brad Bird
Genre Family
SynopsisThe film is about a giant metal machine that drops from the sky and frightens a small town in Maine in 1958, only to find a friend named, Hogarth, that ultimately finds its humanity and saving the towns people of their fears and prejudices.