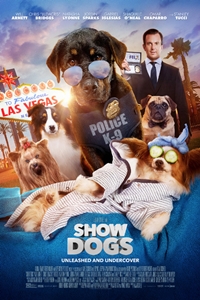 Opened May, 18th 2018
Rated PG
Runtime 1 hr. 32 min.
Starring Will Arnett, Natasha Lyonne, Chris "Ludacris" Bridges, Jordin Sparks
Directed by Raja Gosnell
Genre Comedy
SynopsisMax, a macho, solitary Rottweiler police dog is ordered to go undercover as a primped show dog in a prestigious Dog Show, along with his human partner, to avert a disaster from happening.