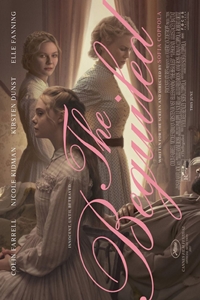 Opened June, 30th 2017
Rated R
Runtime 1 hr. 34 min.
Starring Colin Farrell, Nicole Kidman, Kirsten Dunst, Elle Fanning
Directed by Sofia Coppola
Genre Drama
SynopsisThe Beguiled adapted by Sofia Coppola from Thomas Cullinan's novel of the same name, unfolds in a girls' school in the state of Virginia in 1864. As the Civil War rages, The Miss Martha Farnsworth Seminary for Young Ladies has been sheltered from the outside world - until the day a wounded Union soldier is discovered nearby and taken in.