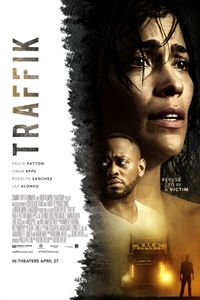 Opened April, 20th 2018
Rated R
Runtime 1 hr. 36 min.
Starring Paula Patton, Omar Epps, Roselyn Sanchez, Laz Alonso
Directed by Deon Taylor
Genre Suspense/Thriller
SynopsisBrea and John are off for a romantic weekend in the mountains. Isolated at a remote estate, the couple is surprised by the arrival of two friends. Just when the weekend starts to get back on track, a violent biker gang turns up and begins to torment them.