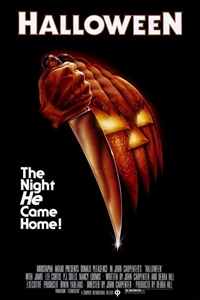 Opened October, 25th 1978
Rated R
Runtime 1 hr. 41 min.
Starring Donald Pleasence, Jamie Lee Curtis, Nancy Kyes, P.J. Soles
Directed by John Carpenter
Genre Horror
SynopsisA young boy kills his sister on Halloween of 1963, and is sent to a mental hospital. 15 years later he escapes and returns to his home town in order to wreak havoc.