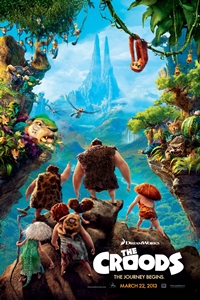 Opens July, 24th 2018
Rated PG
Runtime 1 hr. 38 min.
Starring Nicolas Cage, Ryan Reynolds, Emma Stone, Catherine Keener
Directed by Chris Sanders, Kirk De Micco
Genre Animation, Action/Adventure, Comedy
SynopsisThis prehistoric comedy adventure follows the world's first family as they embark on the journey of a lifetime when the cave that has always shielded them from danger is destroyed.