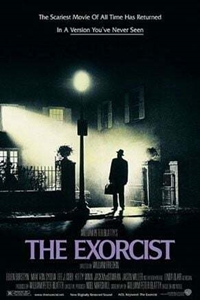 Opened December, 26th 1973
Rated R
Runtime 2 hr. 1 min.
Starring Ellen Burstyn, Linda Blair, Max von Sydow, Lee J Cobb
Directed by William Friedkin
Genre Horror
SynopsisWhen a 12-year old girl is possessed by demons, a young priest takes it upon himself to selflessly save her at the behest of her famous movie-star mother.