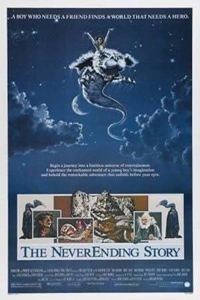 Opens November, 20th 2018
Rated PG
Runtime 1 hr. 42 min.
Starring Barret Oliver, Alan Oppenheimer, Noah Hathaway
Directed by Wolfgang Petersen
Genre SciFi/Fantasy, Family
SynopsisAn unhappy boy who is bullied by older youths and seeks sanctuary in a bookstore, where the owner gives him a magic book in which he becomes a part of the story and key to the survival of the world about which he has been reading.