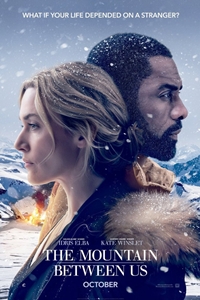 Opened October, 6th 2017
Rated PG-13
Runtime 1 hr. 41 min.
Starring Idris Elba, Kate Winslet, Beau Bridges, Dermot Mulroney
Directed by Hany Abu-Assad
Genre Drama
SynopsisStranded after a tragic plane crash, two strangers must forge a connection to survive the extreme elements of a remote snow covered mountain. When they realize help is not coming, they embark on a terrifying journey across hundreds of miles of wilderness, pushing one another to endure and igniting an unexpected attraction. The film is directed by Academy Award nominee Hany Abu-Asad and stars Academy Award winner Kate Winslet and Idris Elba.