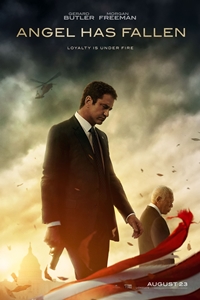 Opened August, 23rd 2019
Rated R
Runtime 2 hr. 1 min.
Starring Gerard Butler, Morgan Freeman, Jada Pinkett Smith, Lance Reddick
Directed by Ric Roman Waugh
Genre Action/Adventure
SynopsisSecret Service Agent Mike Banning is framed for the attempted assassination of the President and must evade his own agency and the FBI as he tries to uncover the real threat.