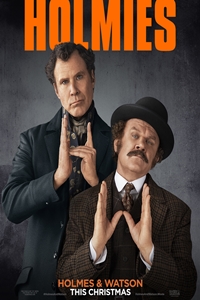 Opened December, 25th 2018
Rated PG-13
Runtime 1 hr. 30 min.
Starring Will Ferrell, John C. Reilly, Rebecca Hall, Rob Brydon
Directed by Etan Cohen
Genre Comedy
SynopsisThe Step Brothers are reunited - this time playing the world's greatest consulting detective and his loyal biographer - as Will Ferrell and John C. Reilly star as Holmes & Watson.