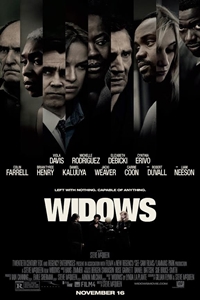 Opened November, 16th 2018
Rated R
Runtime 2 hr. 8 min.
Starring Viola Davis, Michelle Rodriguez, Elizabeth Debicki, Cynthia Erivo
Directed by Steve McQueen
Genre Drama, Suspense/Thriller
SynopsisThe story of four women with nothing in common except a debt left behind by their dead husbands' criminal activities. Set in contemporary Chicago, amid a time of turmoil, tensions build when Veronica, Alice, Linda and Belle take their fate into their own hands and conspire to forge a future on their own terms.