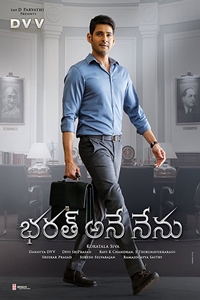 Opened April, 19th 2018
Rated NR
Runtime 2 hr. 2 min.
Starring Mahesh Babu, Kiara Advani, Aamani Meenakshi
Directed by Koratala Siva
Genre Drama
SynopsisAfter graduating from one of the premier universities in the West, Bharath Ram returns to India only to find India's political condition in shambles. He then decides the take on the corrupt government and gets elected as an MLA with the vision of becoming the CM.