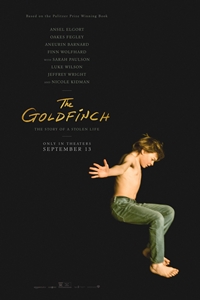 Opened September, 13th 2019
Rated R
Runtime 2 hr. 29 min.
Starring Sarah Paulson, Ansel Elgort, Nicole Kidman, Finn Wolfhard
Directed by John Crowley
Genre Drama
SynopsisWhen Theodore loses his mom in a bombing at the Metropolitan Museum of Art. The tragedy changes the course of his life.Through it all, he holds on to one tangible piece of hope from that terrible day...a painting of a tiny bird chained to its perch.