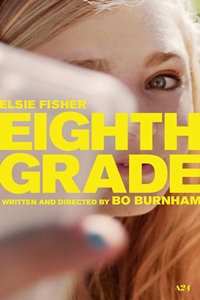 Opened July, 13th 2018
Rated R
Runtime 1 hr. 34 min.
Starring Elsie Fisher, Josh Hamilton, Emily Robinson, Phoebe Amirault
Directed by Bo Burnham
Genre Comedy
SynopsisThirteen-year-old Kayla endures the tidal wave of contemporary suburban adolescence as she makes her way through the last week of middle school the end of her thus far disastrous eighth grade year before she begins high school.