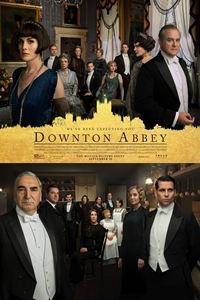 Opened September, 20th 2019
Rated PG
Runtime 2 hr. 1 min.
Starring Hugh Bonneville, Laura Carmichael, Jim Carter, Brendan Coyle
Directed by Michael Engler
Genre Drama
SynopsisAdapted from the hit TV series Downton Abbey that tells the story of the Crawley family, a wealthy owner of a large estate in the English countryside in the early 20th century.