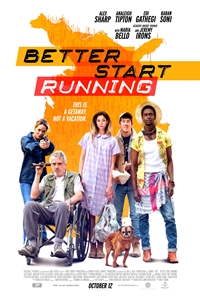 Opened October, 12th 2018
Rated NR
Runtime 1 hr. 32 min.
Starring Alex Sharp, Analeigh Tipton, Edi Gathegi, Karan Soni
Directed by Brett Simon
Genre Comedy, Action/Adventure
SynopsisAn unexpected series of events turns everyday store clerk Harley into a wanted man - and even more unexpectedly, he finds himself on the run with the girl of his dreams.