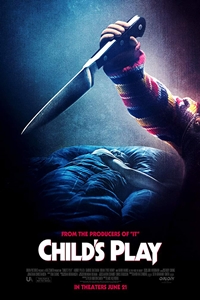 Opened June, 21st 2019
Rated R
Runtime 1 hr. 30 min.
Starring Aubrey Plaza, Gabriel Bateman, Brian Tyree Henry, Mark Hamill
Directed by Lars Klevberg
Genre Horror
SynopsisA contemporary re-imagining of the 1988 horror classic, Child's Play follows Karen (Aubrey Plaza), a single mother who gifts her son Andy (Gabriel Bateman) a Buddi doll, unaware of its more sinister nature.