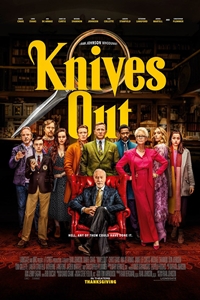 Opened November, 27th 2019
Rated PG-13
Runtime 2 hr. 10 min.
Starring Daniel Craig, Chris Evans, Jamie Lee Curtis, Michael Shannon
Directed by Rian Johnson
Genre Drama, Suspense/Thriller
SynopsisWhen renowned crime novelist Harlan Thrombey is found dead at his estate just after his 85th birthday, the inquisitive and debonair Detective Benoit Blanc is mysteriously enlisted to investigate.