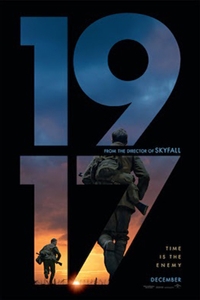 Opened January, 10th 2020
Rated R
Runtime 1 hr. 50 min.
Starring Richard Madden, Benedict Cumberbatch, Mark Strong, Dean Charles Chapman
Directed by Sam Mendes
Genre Drama, War
SynopsisAt the height of the First World War, two young British soldiers, are given a seemingly impossible mission. In a race against time, they must cross enemy territory and deliver a message that will stop a deadly attack on hundreds of soldiers - Blake's own brother among them.