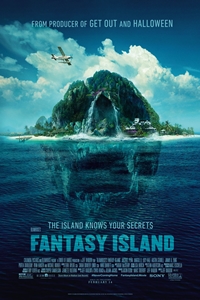 Opens February, 14th 2020
Rated PG-13
Runtime 1 hr. 49 min.
Starring Michael Peña, Lucy Hale, Maggie Q, Portia Doubleday
Directed by Jeff Wadlow
Genre Horror
SynopsisThe enigmatic Mr. Roarke makes the secret dreams of his lucky guests come true at a luxurious but remote tropical resort. But when the fantasies turn into nightmares, the guests have to solve the island's mystery in order to escape with their lives.