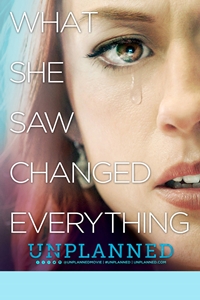 Opened March, 29th 2019
Rated R
Runtime 1 hr. 50 min.
Starring Ashley Bratcher, Brooks Ryan, Robia Scott, Jared Lotz
Directed by Chuck Konzelman, Cary Solomon
Genre Drama
SynopsisAbby Johnson's passion surrounding a woman's right to choose led her to become a spokesperson for Planned Parenthood, fighting to enact legislation for the cause she so deeply believed in. Until the day she saw something that changed everything.