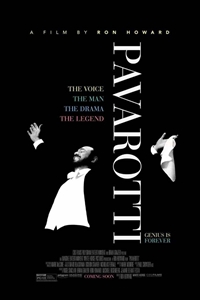 Pavarotti: Genius is Forever
Opened July, 5th 2019
Rated PG-13
Runtime 1 hr. 54 min.
Starring Luciano Pavarotti
Directed by Ron Howard
Genre Documentary
SynopsisPAVAROTTI is a riveting film that lifts the curtain on the icon who brought opera to the people. Academy Award winner Ron Howard puts audiences front row center for an exploration of The Voice...The Man...The Legend.