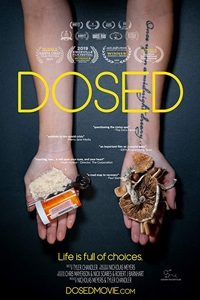 Opened January, 22nd 2020
Rated NR
Runtime 1 hr. 22 min.
Starring Tyler Chandler, Nicholas Meyers
Directed by Tyler Chandler
Genre Documentary
SynopsisAfter many years of prescription medications failed her a suicidal woman turns to underground healers to try and overcome her depression, anxiety, and opioid addiction with illegal psychedelic medicine like magic mushrooms and iboga. Adrianne's first dose of psilocybin mushrooms catapulted her into an unexpected world of healing where plant medicines are redefining our understanding of mental health and addiction.